Ekskluzivni mix i intervju s Petrom Dundovom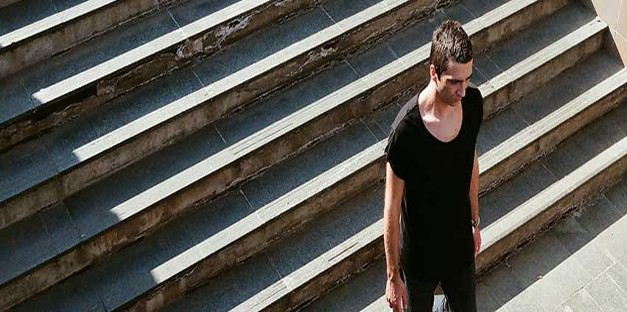 4.6.2013. // Labin.com // Objavljeno u kategoriji Glazba
Petar Dundov, h
rvatska techno legenda i jedan od headlinera Dimensions festivala u Puli snimio je ekskluzivni mix u sklopu serije mixeva za Dimensions festival 2013. Petrov ekskluzivni mix karakterizira njegov tipični hipnotski techno zvuk, a možete ga poslušati
ovdje
i na službenom
Soundcloud profilu Dimensions festivala
.
Intervju s Petrom Dundovom na engleskom povodom nastupa na Dimensions festivalu.
Earlier this month, Petar sat down with our team and was kind enough to answer few questions ahead of his appearance on Dimensions 2013.

Hello, Petar. What have you been up to lately? Any memorable gigs that you would like to tell us about?
During the winter I practically locked myself in the studio, spending many hours working on my new album. I also did quite a few remixes, all scheduled for release throughout the year. I have been playing around clubs like Berghain, Studio 80, Kozmo, Goa, did a small tour around Italy and Switzerland. One recent memorable gig was at Hyperspace Festival in Budapest, it was a fantastic night.

You are one of the most influential artists on the Croatian electronic music scene. Can you tell us what is its current state?
We had quite a ride during the years, there were big festivals, then it moved to big clubs and now we are in a phase where there are many small clubs offering diverse electronic sounds. We had ups and downs in a past, but now the scene has a steady growth, slowly but surely with a lot more experience and quality in regard to party organization and DJ performances. With some help from abroad big festivals are back and now you can say that everything functions well as all around Europe.

You have been living in Zagreb all your life but your travel schedule seems really hectic. Do you think that globalization has made the location where a DJ is based irrelevant?
I think this is true. As long as you have an airport with good connections nearby you are fine. Also it is important to have a good local scene where you can shape your skills. Now you can get music over internet, club music is more popular so local clubs are hosting DJs more then ever. There are still benefits of living in a big city like London or Berlin, no question about that, but they are also crowded with DJs so staying with local scene where you can build things from scratch can also be rewarding in the end.

What do you miss most when away from home?
When I am away on long trips I mostly miss my family.

You will be playing at Dimensions Festival in Pula, Croatia this September. How do you feel about that? Do you think events like these contribute to the local scene?
I am happy to be part of Dimensions Festival, it is such a positive vibe there and the location looks surreal. It is a world inside a world and surely it creates quite an impact to local scene. Many people from here doesn't have an opportunity to travel abroad to see big festivals so this is good place to get in to underground music culture and experience it in full.

Are there any upcoming Croatian artists that the fans should watch out for?
Ilija Rudman, Homeboy, Zero, Pytzek, Sergej Snooze, are just a couple of names to watch out for. Our scene functions for some 20 years now but I think that Croatia is just starting to appear on a world map as we are finally entering the European Union.

What shall a first-time visitor to Croatia look for? Can you share some insider tips with us such as traditional food or drink?
When you are here definitely try Adriatic Squid. It is soft and tasty, much bigger than other Mediterranean cousins. Also there is plenty of good tuna. Local wines are great, black or white you can't really miss. Also try to get a taste of goat cheese from Island Pag.

Last but not least, what can your fans expect from you in near future?
My new album "Sailing off the grid" is coming out in September on Music Man Records. I will be touring Europe and the world regarding that so hope to see you all somewhere soon.

Thank you very much for your time, Petar. We look forward to your set at Dimensions 2013!
Dimensions festival
Pula
mix
Soundcloud
intervju
ekskluziva
Pula
engleski jezik
nastup
elektronska glazba
Štinjan
Petar Dundov
Punta Christo
---